my existence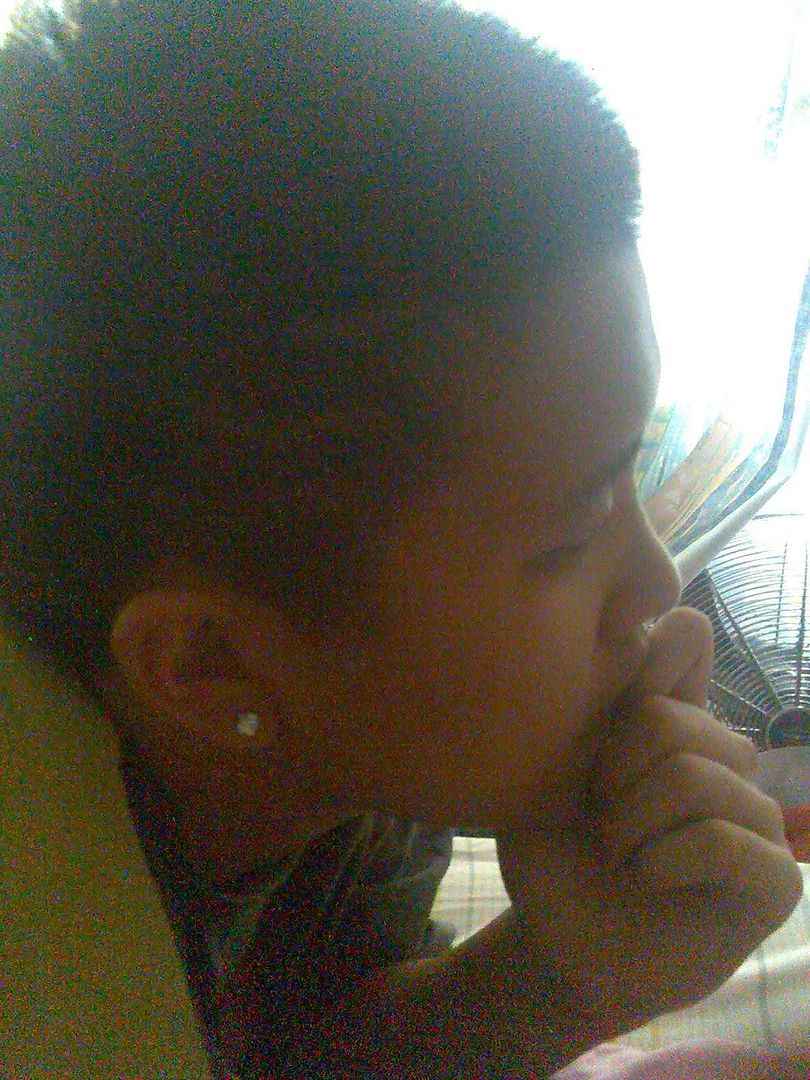 |>me
|ian
|>existed
|230589
|>status
|married.
|>currently
|working
|>represented
|nineteen.19
|>piercings
|labret'tongue
|>hue
|red.black.pink
|>my songs
|onlyone*
....broken this fragil thing now
i know this love between us is growing stronger
you can call me whenever from wherever
just remember that
i'll be there
through all the stormy weather
+us+ break up never
no we'll be together
forever
in my heart you'll always be
everything
and more to me
for
I
.
know this love between us
is growing stronger
for you are always
on my mind
you know that
you are always
on my
mind
?
spank me again
Image:
I
Designer:
I
Brush:
I
my utopia
+her+
mummy[elle]
daddy[kim]
dinisha[dino]
sue[ann]
ramblings
History
talk
Saturday, April 22, 2006
Rain fell down
You were there
I cried for you when I
hurt my hand
Storm a-rushing in
Wind was howling
I called for you, you were there

Whenever dark turns to night
And all the dreams sing their song
And in the daylight forever
To you I belong

Beside the sea
When the waves broke
I drew a heart for you in the sand
In fields where streams
Turn to rivers
I ran to you, you were there

Whenever dark turns to night
And all the dreams sing their song
And in the daylight forever
To you I belong

I ran to you, you were there

Whenever dark turns to night
And all the dreams sing their song
And in the daylight forever
To you I belong--

|baby, to you i belong. smiles**

cartel.sentosa.babys home.

what a day.woke up at about 12:30pm. left the hostel with pisai at about 1:30pm. omg. something is so wrong. well, we went off to cafe cartel to see baby.i read her blog ystd night. [someone please heal my broken my heart] i knew they were all past entries. yet it feels so recent. it feels as though you're still feeling the same way even though you told me thousands of times that your feelings for pig has already faded away. baby, i'm sorry. the sentences..just pierced my heart as i read thru it. why is it that pain is so real. i don't feel that anyone just feels the way i do. nevermind, i know all this will come to past one day. time. yes, time will do the job. but...then again, is time even my side? sighh**

took bus 30 from boon lay interchange. gawd. i could have sworn that that was really like the longest bus ride ever. it literally gives you a flat butt after you alight at the other end of the journey--bedok. yes. you people do the math. then took 608 [i think] to siglap. to go pay my baby a visit. by the time we got there, it was already 2:45pm nearing 3pm. mummy arrived at town at 1:45pm. gawd. i had my heart torn into 2 for that moment. but somehow, my heart told me to place someone that i had intimate feelings with first and on the other hand, i knew that mummy would understand. right?? thanks mummy. ilu* smiles** well, baby had to give tuition to one of her juniors. watching her there... concentrating on the paper and all.. made me feel so, useless. she was good in her studies, everything. she was top at it. and me? i'm nothing compared to that. i'm just... nothing. i felt, as though i wasn't able to match up to her. i couldn't continue. but pisai told me that that is just something that i have to overcome if i really wanna start thinking about wanting to have a serious relationship with her. she's just so beautiful. and for me? i'll always be that ugly duckling. yea. that heaven is over-rated. sighh**

well, we went off to baby's house to let her get change and stuff so that we can all go sentosa together. phew~ for a moment i was so afraid that she didn't wanna come along. not forgetting that she has work the very next day [morning shift] and that she was feeling all vulnerable during work earlier.. baby, i'm so sorry. thinking back, you should have stayed home to rest. you need it. i feel guilty. sighh** went off to town, wisma, in a cab. in the cab. pi sai sat infront. me and baby had the back sits to ourselves. smiles** she rested her head on my shoulders. i know i don't have comfy ones. but she made me smile when she did that. i was contemplating whether or to hold her hand. i didn't want her to feel that we were moving too fast and i was afraid that she'll just push me away. then again, who isn't afraid of rejection. the big R. but in the end, when i was able to interlock my fingers with hers. i felt all special. the butterflies in my tummy were gone. i felt whole again. i just wanted that moment to last a lifetime.met up with mummy outside topshop somewhere in between topshop and the mrt station.. the usual. laughter and jokes. and everything else but fagging. omg. this part i hate so much. seriously. they so deprived me of my ciggs. why.... why can't i fag...? okay i know. i'm just being whiney. pisai was being such an ass by smoking to my face and all. was kinda pissed. cause here i am trying to not think about that strong urge that i'm having so badly, there she is dissing me about the whole "look at me, i can smoke. at you face" man.. imagine. i could have stab her. nar... i love her. still. daddy dropped by with 2 .... ugly, very ugly girls. what is wrong with her. she looked cute as usual. [daddy. ilu*!!] and i could tell that mummy was just happy to see her. baby said she was cute. nearly everyone that she say was cute in her eyes. it doesn't matter. as long as i knew that she looks cute in mine. yupps. daddy hair was long. besides wondering when was gonna cut it, at the very same time i was thinking.. she just gave me the feeling that she would like turn passive or straight any time soon. laughhs** my daddy would be my mummy soon. laughhs** .... so from there, moo decided that we take a cab there.. on our way to the heeren's taxi stand, i saw leroy and zen. my jaw dropped. nevermind about them. dumb faggorts. plus mummy wanted to check out cine whether or not wayne was there or not to show our "interest" in j-punk.. laughhs** omg. they just look as though they had a bad... make-up day. when will you guys wake up? cause they look as though they are still sleeping within a nightmare walking around orchard. hahaha... thus from there, steph decided that we should like spilt cabs cause there were six of us. me and baby were in one, pisai, mummy and cow were in the other. i was happy.

[i want to fall in love you.] in the cab, i got closer physically with baby. it felt good. it felt so right. if only time could just paused for a little longer. thankfully when we reached sentosa, baby could read maps. if not i think the cab would have been lost in the midst of ... sentosa. laughh** man i suck at map-reading. sorry mrs leong. geog classes are like nap times. haha. during the journey there. on our way to costa sand.. i dunno why. i dunno how, our eyes met. everything was all blurry at first. the cab was jerking badly.. but the next thing i knew it, i went forward. so did baby. and our lips met. omg. our lips met. until now, lying on the cold hard floor. i'm able to imagine it and have it replayed over and over again in my mind. aww.. :) i love you. and i definately love your wonderful sweet kisses. we reached the resort, mummy, pi sai and cow were already there waiting for us at the main lobby. smiles. we went ahead, my first time there. the only thing i could remember about the place is that, the pool was a shape of a kidney bean. ha, cute. upon arrival. we went up to the room and placed our bags there. we realised that cow was like our laughing pill. she could say papaya and we would start laughing. especially baby. but baby, i hope you really did enjoy as much as i think you did. we got hungry decided that meehoon and popiah doesn't work for us so we decided to head to sakae sushi to eat. i was... disappointed. cause i was like allergic to nearly everything there. scallop, prawns, nearly all the seafood. good food. bleah** i didn't really eat much. a few wierd tasting sushi and raw salmon shared between me and mummy. i was happy. went back to the resort. on our way back. it was drizzling but being under that soft rain drops hand in hand with baby feels as if i'm in some love story. [hopefully all fairytales have a happy ending.. cause baby, i don't wanna lose you.] got back to the room. i vomitted whatever that i swallowed. throat was swelled. i hated that feeling. but i pretended that i was fine. and when we were heading back, they attempted to hinder me from my fagging again. passing my ciggs around like its some ball. how sad.

275S hehehe... that is the license plate to the nice couple who drove a lorry that actually bothered to stop and allowed us to board the pickup and take a free ride to harbour front. pisai was all about romancing with my mummy. the nanny and mummy scandel. laughh** they look so cute together. i held baby's hand. while we enjoyed the strong wind that was running pass our faces. we were all filled with smiles. everyone was happy back then. so when the ride came to a halt. cow's dad was fetching her back we decided to send baby home to her condo by taking bus 10. if only there were longer rides. baby, i had great fun during the whole journey. time seem to fly fast. but believe ime, i have got everything recorded and kept in a safe within my heart.

it felt so wonderful to be able to cuddle baby in my arms. she was being all cheeky with her hands.. but i wanted her to know that, she touches me.. anywhere and i feel that special tingle. nobody ever made me feel that way. baby, let no body get in between us all right? i want you to know that you're the one for me ! i love you. and i know you love my fats. laughhhs** shh... its suppose to be a hush hush** thing remember? baby no body can take me higher... no body can make me feel this way... i must stick with u. smiles** [my hands are numb from all the typing and my eyes are blurry from the lappie screen] baby all i wanted to know was that,will you end up rgretting one day being with me? i dunno. i hope not. i hope that day won't have to come.. promise baby?

even if you're at UK or any part of the world for that matter.. .3, 4, 5 year.. how long it may be. i'll never let go of this. until you want me to. because, without you. life just doesn't make sense anymore.
iloveyoubaby.


<3 4:41 PM